Versioning helps you keep track of changes made to a document over time and collaborate with other more effectively. You'll be able to preview and recover previous versions of a file.
Select a file

Click on the Versioning icon to the right

You can preview the different versions

Restore previous version

Users can also Upload a New Version from their computer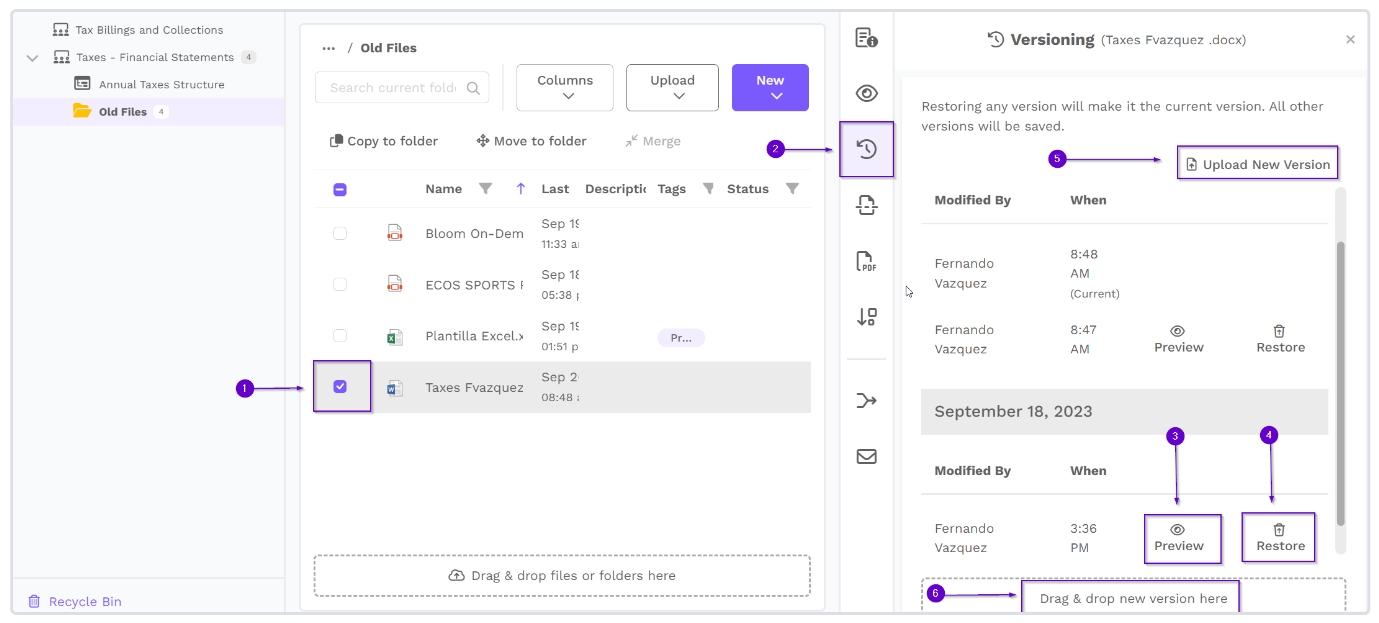 *Versions will be available for restoration up to 180 days.